Lupine Travel was founded in 2008 after its founder Dylan Harris took a life changing overland trip from Europe to North Korea that was to prove the inspiration for launching his own unique travel company.
---
Our goal has remained the same since we were founded: find secure routes offering once in a lifetime experiences in unique and hard to reach destinations and open them up to our clients at reasonable prices.
---
From our three original tours of North Korea, Chernobyl and the Trans-Mongolian Railway in 2008, we now offer tours to more than 35 countries and territories throughout the world.
---
Our clients are a range of ages and from all over the world. To date, we've served clients from over 50 different nations with ages ranging from 18 months to 87 years!
We specialise in providing exciting travel opportunities to unique destinations at affordable prices. We believe we provide a high level of honest and personal customer service, with our customers' wants and needs a priority for us.
Many of the regions we offer tours to are either impossible or very difficult to visit independently. Our group tours bring together like minded people with a passion for travel to off the beaten track destinations. Many of our clients are used to travelling independently so we do our best to give our group tours an independent feel whenever possible.
We also offer full financial protection to anyone booking with us.
We have been featured in:
Our North Korean trips and annual golf tournament have made worldwide news and featured on BBC, France 24, Fuji TV, Publico, Daily Mail, Fox Sports, The Sun, The Daily Telegraph, TBS Japan, Wall Street Journal, CNN, Time Magazine and many others.
We have been featured in Time Magazine (USA), Daily Express (UK), Daily Mail (UK), L'Espresso (Italy), G1 (Brazil), Guardian (UK), Wall Street Journal (USA) and much more.
You can also find us in various Lonely Planet and Bradt guide books.
Lupine Travel has an excellent safety record. We routinely work with risk consultants and local advisors to assess the security situation on the ground, prior to each tour into a new region or into countries experiencing some level of political instability. We carefully monitor all security warnings promulgated by the UK FCO and US State Department among other entities, to ensure we have the most up-to-date information about each destination.
Lupine Travel requires that all customers attend a mandatory safety briefing prior to each of our tours to higher risk destinations. During the briefing, we discuss the current situation in the country, all relevant laws and regulations, expectations of you as a tourist, including proper conduct and etiquette for the region, and implications for inappropriate behaviour. We are sensitive to political, cultural, and religious differences throughout the world and seek to educate our customers so they can make the most of their travel experience.
Security is our foremost concern and we will continue to do everything possible to ensure our customers have a safe, enjoyable, and enriching experience on our tours.
---
---
In between djing and promoting gigs and club nights in my 20's I also travelled extensively; first across Europe and then I started venturing further East. In 2007 I travelled overland through Europe to North Korea via the Trans-Mongolian railway. It was a life changing trip and was the spark that gave me the idea to set up Lupine. The contacts I built up during my many travels enabled me set up the company in 2008, with the aim of opening up travel to difficult to reach destinations. From a starting point of 3 tours, we've now grown to running trips to over 30 countries and with offices on 3 continents. It's been a fantastic first decade, from visiting over 100 new countries to meeting the huge variety of people from all over the world who make up our client base. I'm looking forward to the next decade and all the new destinations we have planned!
---
---
---
After travelling a lot in my early 20's I first met Dylan after taking a trip into North Korea with Lupine Travel in 2012. We hit it off and made several research trips together to Iraqi Kurdistan, Ethiopia and Somaliland; which later became popular Lupine Travel tours. I later decided to take a career break from Software Engineering to ride my bicycle from London to Shanghai in China, along the Silk Road through Iran and Central Asia. Upon my return from this trip I was longing to try and make a career out of putting together adventures for other people and ended up joining Lupine Travel at the end of 2015. After initially looking after Lupine Travel's tours to North Korea, I launched various new destinations in East Africa as well as the North and South Caucasus, plus an ambitious voyage to the Pitcairn Islands in the South Pacific.
---
---
---
I always wanted to live in a world filled with innovative travel, open minded people and other worldly experiences and I'm lucky to have found that in my role at Lupine Travel. Before joining Lupine in May 2016 I had a career in office management and customer relations and gave it up to work in a job where my soul could thrive. I've always been passionate about travel and embracing new cultures as I feel that it helps to broaden the mind. I love meeting our diverse set of customers, learning about what makes them tick and seeing them make life long friendships on each tour. When I'm not managing the busy office and leading tour groups around obscure parts of the world, you can find me playing with my puppy, binge watching a new sci-fi series or questioning "why can't I?" for the millionth time.
---
---
---
Originally from a town just eight miles away from Lupine Travel HQ in the North West of England, I have spent the last seven years living in the Middle East. Travelling has become such a big part of my life in a way that I could not have expected. Although my country count of 75 is modest compared to some of our Lupine customers, I set myself a goal each year for new places I want to visit. My favourite place is always the one I am yet to explore, and the next twelve months look to be the best yet with tours to Sudan, Iran and Bhutan. The best thing I find is to let go of expectations when travelling, and immerse yourself into the culture. One of the things I like to do is find local specialty recipes from the countries I go to, and recreate them at home- with mixed success.
---
---
---
I've been with Lupine since Summer 2018 after previously living and working in China. I love learning about new cultures and destinations and improving my knowledge of the tours we offer. Combining my previous overseas experience with all I've learned in my role at Lupine has allowed me to bring my passion to tour leading and grow with the company as we continue to offer unique and memorable trips.
---
---
---
Hey, I'm Rebekah and I've been working at Lupine since December 2018. This has certainly been the most interesting job I've ever had and it has given me a much deeper insight into other countries and their culture. Mostly I am working on the marketing side of things, such as the social media, monthly emails and other media. However, I do also help out in the office when needed so you may see my name pop up from time to time in relation to your booking!
---
---
---
I have worked with Lupine since the very beginning after meeting Dylan whilst I was travelling through China back in 2007. I have visited North Korea 100 times plus over the past decade and now manage the Lupine office in Dandong, whilst also leading tours into North Korea.
---
---
---
I've been with Lupine for over a year after spending several years teaching abroad in Japan, Italy and South Korea.
Working at Lupine means meeting lots of wonderful people, learning more about different countries and of course travel! So far, I've had the pleasure of tour leading in Bhutan, Bangladesh, Eritrea and Iran. If you would like to talk about any of these tours, please give me a shout and I'll be more than happy to share my experiences!
---
---
---
I have worked with Lupine since 2013 and I'm based in Erbil, Iraqi Kurdistan. During the 1990's my family and I fled to Iran to escape Saddam's chemical attacks, along with 1.5 million other Kurds. After the second Iraq war, I became a fixer, taking journalists all over the Kurdish region. I now work as logistical fixer for Lupine and guide all of our Iraqi Kurdistan tours.
---
---
---
I was born in Zorzor in the Republic of Liberia, West Africa. After the outbreak of civil war in Liberia my family and I made the long, hard journey by foot into Guinea where we stayed for many years as refugees. I later began work with humanitarian organizations such as Norwegian Refugee Council, United Nations High Commissioner for Refugees and Save the Children UK where my fluency in English, French and several local Languages, was strategic in providing protection to Ivorian and Guinea refugees. Since I left the humanitarian field, I have been actively engaged in both local and international businesses. In recent years my passion for travel and exploration led me to start organizing tours in and around the West Africa region and starting work with Lupine Travel in 2016.
---
---
---
I am one of the newest members of the Lupine team, joining in July 2019. With a love of visiting new countries, experiencing different cultures and meeting new people (plus a degree in Mathematics), working as a finance officer for Lupine Travel was the perfect job for me. You are most likely to hear from me regarding paying for your tour, so if you have any questions about that, just give me a shout!
---
---
---
My first taste of North Korea came whilst studying in Beijing, when I attended a talk about Korea's intriguing graphic design industry. I became fascinated with the country, and after months of research, I travelled to North Korea in May 2018. Following this incredible trip, I wanted to know even more about the country, so I began learning Korean, and wrote my university dissertation on Chinese-North Korean diplomacy. Joining Lupine in August 2019, as an assistant North Korea tour manager, has provided me with the perfect opportunity to help others to explore this enigmatic country! You'll most likely hear from me whilst planning your trip to North Korea, but I help out with our other tours when needed too. I have also enjoyed travelling in Europe and Asia, including solo trips across China, Japan and Myanmar. At the age of 22 I have travelled to 22% of the countries in the world, and I hope to make it to 100% one day!
---
---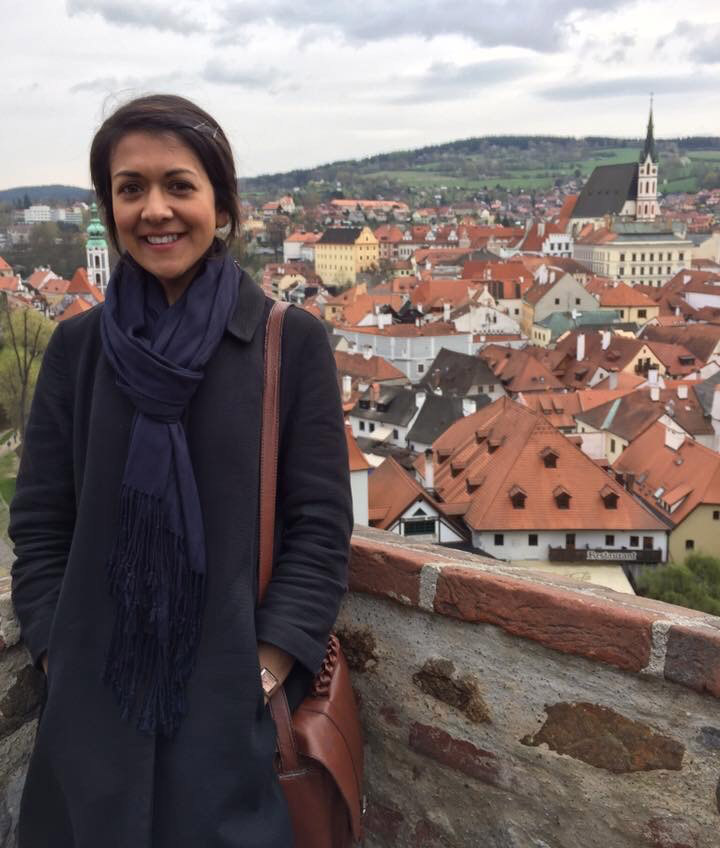 ---
Having travelled a lot on my own and looking for something different, I stumbled upon Lupine by chance when I joined a tour to Iran in 2015 - it was on that trip I realised I had to be a part of the Lupine Travel family! Whilst managing data protection for a major retailer in my day job, for me tour leading is the ultimate fun side job! Since joining Lupine a few years ago, I have had the opportunity to lead tours to some very unique destinations, meeting interesting people and making many friends along the way. I have always loved visiting new places and having travelled to over 90 countries, I'm astonished at how much of the world there is still to discover and the bucket list is ever growing. Also, I love trying local dishes– which helps with research purposes of course…
---
---
---
My love for adventure travel emerged from gaining a degree in Outdoor Leadership (BA) from the University of Central Lancashire between 2009-2012. During term-time, I learned from some of the best outdoor instructors in the UK, while I devoted each summer to working and travelling in different parts of the world. To date, I have visited fifty countries and climbed mountains in half of those, including the likes of Mont Blanc. As a professional British mountain leader and expedition guide, I now dedicate all my time to planning or leading journeys across the globe. For me, it is always the unusual and the unexplored which holds the greatest appeal.
---
---
---
I have always had itchy feet and a curiosity for unusual and, somewhat unconventional, travel.
I am a new, yet very proud member of the Lupine family. I met Dylan at the birth of Lupine 10 years ago when he assisted me with my solo Trans Mongolian trip to which I then continued into Tibet and Nepal.
Since then I have done number of trips solo and with Lupine and now lucky to lead tours to some of the most remarkable places on earth.
Like Dylan I have a music background and still freelance in live music and tours. I am also a qualified Psychiatric Nurse which I practice in my beloved Brighton where I live.
---
---
---
I joined Lupine Travel shortly after a tour he did with us in Iraq in 2015. Since then I have successfully built the French arm of Lupine Travel called Les Loups Voyageur (recently renamed as Lupine Travel France). I take care of our beloved French-speaking customers and I support Lupine's explorations and efforts to build new destinations as well as improve existing ones. I - like almost any other human - love traveling and this is what I do whenever I find time and a bit of money to do so. I am mainly anxious about the shortness of life and I try to run as fast as possible to counterbalance it. I am very enthusiastic about the Middle-East, the Arabic countries as well as Africa. Bisous.
---