Eritrea is a small country located in the horn of Africa, bordering Sudan to the North and Ethiopia to the South.
---
Eritrea was formerly an Italian colony during the early 20th Century and much of the art deco architecture in the Capital survives today. The country also boasts incredible scenery and bright blue archipelagos and coral reefs.
---
Due to its mainly closed land borders and difficulty obtaining a visa, the country is one of Africa's most seldom visited, but it is a truly unique country in Africa and deserves to have more visitors.
---
Please note that some sections of these tours travel to areas where the British FCO advises against all travel to.
We research the security of our destinations highly and safety is a priority for us, however, we advise ytou to do your own research too to ensure you are comfortable with your trip.
Please note these travel warnings may also affect travel insurance for these regions, please contact us for advice on this.
We run one trip per year to Eritrea, every February.
The dates coincide with our Sudan tours, meaning you have the option of combining both.
The visa process can be quite lengthy so we advise applying as far in advance as possible.
Our current upcoming group tours can be seen below. They are all guaranteed departures.
---
| | | | |
| --- | --- | --- | --- |
| TOUR DATES | TOUR NAME | Total Days | PRICE |
[table "" not found /]
Our current 2020 group tours can be seen below. They are all guaranteed departures.
---
| | | | |
| --- | --- | --- | --- |
| TOUR DATES | TOUR NAME | Total Days | PRICE |
| | | | | | | | | | | |
| --- | --- | --- | --- | --- | --- | --- | --- | --- | --- | --- |
| Eritrea | tour-closed | 2020-02-23 | 2020-02-29 | Eritrea Highlights Tour | 6 | 995 | 250 | static | 0 | February |
---
Arrive Asmara in the early hours and transfer to hotel. Afterwards we will take a tour of Asmara, visiting many sites including the Cathedrals, Theatre, the Great Mosque of Asmara and the famous Fiat Tagliero (a futuristic service station designed like an airplane). Evening spent at leisure.
---
---
Today we take a full day tour of the city of Keren up in the Eritrean highlands. Visit the silver and wood markets, the 19th Century fortress, Camel markets, War Cemetery and ruins of the old Imperial Palace. Overnight in Keren.
---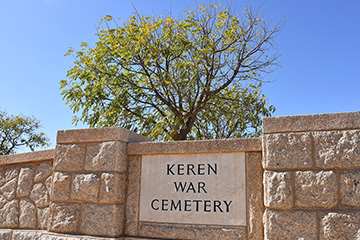 Day 3 -
Islands of Massawa
---
We depart after breakfast and drive to Massawa, which is made up of two islands and the mainland connected together by causeways. We take a tour of the old colonial city of Massawa before checking into our hotel. Overnight in Massawa.
---
Day 4 -
Boat Cruise to Dahlak
---
Today we begin our boat cruise of the Dahlak archipelago. We will stop on Madote and Dissie Islands where you will have the chance to go for independent nature walks, relaxing on the beach or swimming in the sea. Back to Massawa in the evening.
---
Day 5 -
Massawa Tour & Back to Asmara
---
Further tour of Massawa in the morning before driving back to Asmara where we will stay overnight.
---
---
Today we visit Qohaito, an ancient city in the Southern Debub region with vast picturesque canyons. Return to Asmara in the evening where your tour ends.
---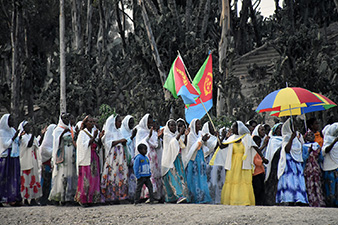 ---
Transfer to the airport just after midnight for your flight home around 02:00. Extra days can be added on request or take our optional Sudan extension tour which will follow this one.
---
---
- visa support
- all ground transport including minibus and 4wd
- 3 star hotels (twin rooms)
- Tours, entry fees, permits and English speaking guides
- Breakfast each day
- Picnic lunch on the Dahlak Islands day
- Dahlak cruise
---
---
- Visa fee
- International Flights
- Tips
- lunches and dinners
- Other personal expenses
- single room supplement - £120 (we can allocate another sole traveller to share with if required, subject to availability)
---